Teaching Staff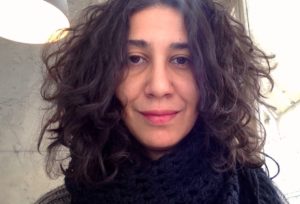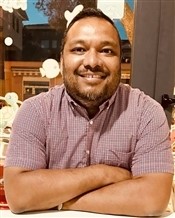 Dr. Adnan Hossain
Adnan Hossain is currently an Assistant Professor of Gender Studies and Critical Theory at Graduate Gender Program at Utrecht University. He is an interdisciplinary social scientist with a strong commitment to bridging the gap between theory and practice. His interest and expertise concerns gender and sexual diversity, masculinities, transgender and intersex studies, heterosexualities, race and ethic relations, body politics, nationalism, decolonization, postcolonial studies, cricket, epistemology and global inequalities in knowledge production. He has conducted ethnographic fieldwork in Bangladesh, Trinidad and Tobago and Guyana.
Read more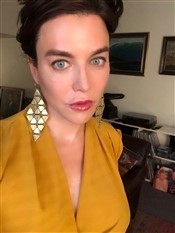 Dr. Eva Hayward
Eva Hayward is an anti-disciplinary scholar coming out of the History of Consciousness tradition of the University of California at Santa Cruz (Ph.D. 2008). Her training is in the history of science, film and art history, and psychoanalytic semiotics, attentive to the persistence of sexuality and aesthetics in the structuring of knowledge, subjectivity, and power. She is an assistant professor in the Department of Media and Culture Studies at Utrecht University. She was an associate professor at the University of Arizona where she joined the Transgender Studies Initiative (2014). She has also taught at the University of California, Santa Cruz, the University of New Mexico, and the University of Cincinnati. A Fulbright Scholar (Austria, 2019), she has held postdoctoral fellowships at Duke University and Uppsala University.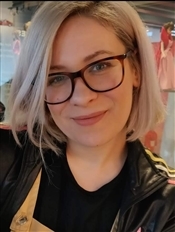 Dr. Laura Candidatu
Laura Candidatu is currently a lecturer in the Gender Graduate Program in the Media and Culture Studies Department. Her areas of expertise are gender and diaspora, media and migration, and digital ethnography. She has published research on the topic of feminist methodological approaches to digital media, digital diaspora, and the role of motherhood in migration and diasporic processes.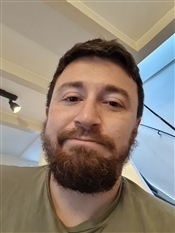 Dr. Adriano Habed
Adriano Habed currently works as a lecturer in Gender and Postcolonial Studies at Utrecht University, Department of Media and Culture Studies. Between 2015-2018, after graduating in Philosophy from the University of Turin (IT) and Radboud University Nijmegen (NL) he worked as a professional for the European Association of Gender Research, Education, and Documentation (ATGENDER) and for the International Association of Labour History Institutions (IALHI). Additionally,  Adriano was research assistant for a project on the role of postcolonial public intellectuals in Europe at Utrecht University (2015-2017). From 2018 to 2022, he conducted his PhD research on queer critique and its discontents at the University of Verona (IT) and Utrecht University. His project was part of the INVITE doctoral programme, co-financed by the European Union within the framework of the Horizon 2020 Marie Sklodowska-Curie Actions Programme and by Regione Veneto.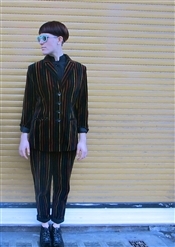 Dr. Mikki Stelder
I am an interdisciplinary researcher, writer and learner fascinated by anything that has to do with oceans and water; anti-capitalist, anti-colonial and anti-racist queer, trans, feminist thought and praxis; and scholarly practices that intersects with art, poetics and movements for social justice. I earned my PhD at the Amsterdam School for Cultural Analysis. My dissertation examined the racial-sexual politics of Zionism; Palestinian anticolonial-queer critiques; and the limitations and challenges of transnational queer solidarity with Palestine. I am currently a lecturer in Gender and Postcolonial Studies at Utrecht University.  I am also finishing my Marie Sklodowska Curie postdoctoral fellowship at the Amsterdam School for Cultural Analysis.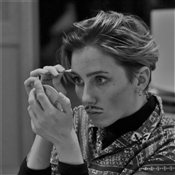 Dr. Cyd Sturgess
Cyd Sturgess is a visiting Leverhulme Postdoctoral Reseach Fellow in the department of Media and Culture. Their project, Trans:Missions, is a comparative organisational study focusing on festivals for transgender, non-binary and gender-non-conforming filmmakers and films in Amsterdam, Berlin, and Sheffield. Trans:Missions documents the historical development of community-based and activist festivals, while exploring the significance of festival sites to identity- and community building projects. They are the author of the monograph Different from the Others: German and Dutch Discourses of Queer Femininity and Female Desire 1918-1940, which is due for publication in December 2023.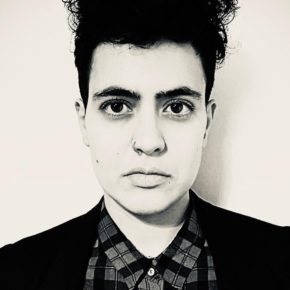 Nisrine Chaer
Nisrine Chaer is a PhD candidate in Gender Studies at Utrecht University. Her research interests lie at the intersection of anthropology, cultural studies, gender and sexuality studies, migration studies, transgender studies, and Middle East studies. Her PhD project is an ethnographic study about geographies of home with a focus on queer & trans migration in the Netherlands and in Lebanon. This NWO-funded project is supervised by prof. dr. Berteke Waaldijk and dr. Layal Ftouni.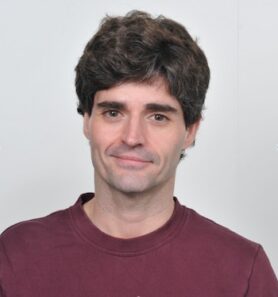 Alvaro Lopez Navarro
Alvaro Lopez is a lecturer in the Department of Media and Culture Studies and the Gender Studies Program at Utrecht University. His fields are psychoanalysis and media studies within the scope of cultural analysis. With an approach that blends queer, trans, and post/decolonial stances, Alvaro's research focuses on the relationship between the media, contemporary transformations in society and culture, and the asymmetrical dynamics binding the US, Europe, and Latin America. In particular, Alvaro examines horror media as a means to analyze the shifting relationship between anxiety and desire across these broad and heterogeneous geopolitical contexts.